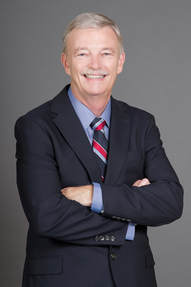 29970 Technology Drive
Suite 203
Murrieta, CA 92563
​(951)-200-4921
​Text us at (951)-200-1589
Our team practices estate planning and conservatorship for our clients to ensure that their personal financial matters and medical care desires are legally established and managed as life changes.  Our office's goal is to fully understand the client's goals, and needs and provide them the peace of mind that comes from good communications and trusting relationships.
In addition, we have a special interest in the complexities that occur for individuals and families with disabilities and special needs.  This requires an in-depth knowledge of state and federal systems and available resources to maximize the quality of life possible.
With that in mind, our mission is to:
1) Develop long-term relationships with my clients providing estate planning & administration services.  
2) Develop long-term relationships with financial professionals to develop a synergy in working with clients
3) Serve the special needs community providing advise & counsel and frequently providing pro bono counsel to special needs families.
4) Continue to develop & maintain expertise in the estate planning & administration to best serve my clients
Note about COVID-19 or Coronavirus –

The office  WILL REMAIN OPEN for your estate planning or special needs planning. We are taking steps to ensure your safety and our own. We are committed to providing quality service to everyone, no matter how things may seem. Some of the things we are doing to help,
 – Keeping the office staff low in numbers to reduce risk
– Making sure the desks, chairs, tables, and supplies are consistently wiped down and disinfected
– Employees are washing hands after EVERY encounter with clients or other employees
– We are providing options for remote meetings (phone calls, email, Skype, etc…)
– Access to hand sanitizer
We also encourage meeting electronically, Zoom*, Skype, Facebook and even Telephone!  During this Covid-19 crisis we are currently waiving our consultation fee for electronic meetings.   (If you have not used Zoom, it is very easy.)

Call or email if you have questions or concerns
When you are ready to discuss your legal needs, feel free to Contact Me