Unless otherwise noted, ALL events will take place at our office in person and through Zoom
Greetings from Attorney Jeff Nickerson
I serve on the Board of Directors for the Temecula Valley NAMI (National Alliance on Mental Illness).   Temecula NAMI provided direct support to those with Mental Illness in our community.   As a nonprofit, funding is always a challenge.  More funding means more support.We have an easy fundraising activity this coming Tuesday, May 23, 4:00pm to 8:00pm.   Buy Pizza and Eat!  Told you it would be easy!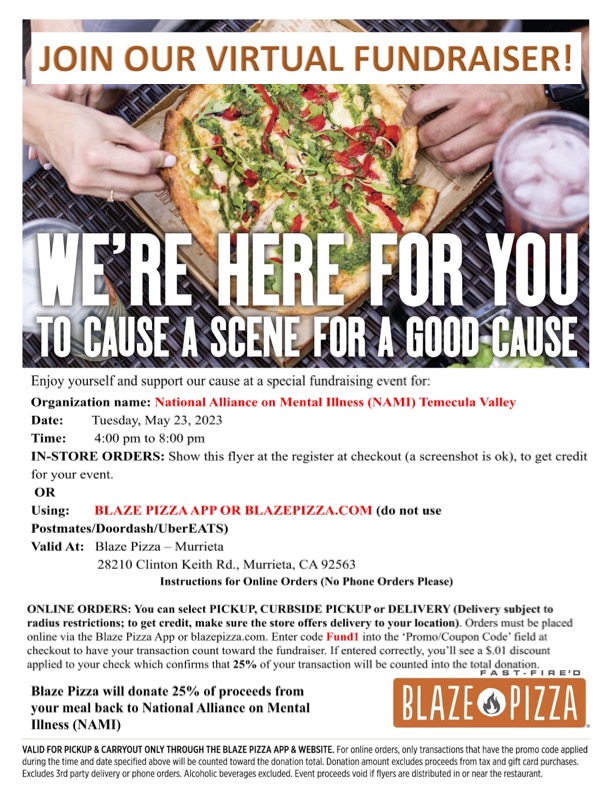 Go to Blaze Pizza at 28210 Clinton Keith Rd, Murrieta, CA. 92562.   Show the flyer at the register to get 25% donated to NAMI.   You can also order online directly from Blaze Pizza App or
BlazePizza.com
(not Door Dash or other delivery services).   Be sure to enter code "Fund1" into the Promo/Coupon Code".  See attached flyer for more information.
Thank you for your support.