A Halloween Scare: Not having your documents ready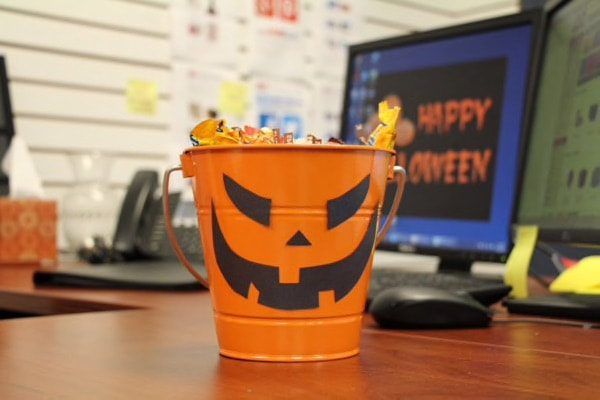 Written by Robert T. Nickerson
Happy Halloween! With monsters like Freddy Krueger, Dracula, and mummies in a lot of scary thoughts, it's time that I bring about another topic that's only going to add to that fear. A lot of people have finally taken the jump at getting an estate plan created, signed and ready to go in case of a worst scenario event. You must feel a lot of relief after all that work.
There is one more thing that I hope you've been working on: getting your estate plan and subsequent documents in an easy spot to locate when something happens to you. Because of something that goes wrong, you might not be able to get them yourself. And if you died, then whoever you've set up as your executor will be in charge of your estate.
It's a matter of life that we're all going to die. As we get older, a lot of us could end up disabled, whether physical or mentally. According to a statistic by the Social Security Administration, a twenty year old starting a career today has a one in three chance of dying or qualifying for Social Security Disability Income before reaching the full retirement age for Social Security.
The pressure of being in charge of someone else's estate can be daunting and even scary. Executors may be the people in charge of one's estate, but can often have a hard time getting everything organized for such an event.
I have a suggestion to help. It's a simple idea, be we love simple. It's give you and extra sense of confidence that can help you relax further. It's simply putting everything in a retrievable format.
A binder is a good suggestion. Be sure to label it something like "Emergency documents for "________________"".
All of our estate plans are labeled and even come with a digital copy.
Some other things that should go in there include:
– An Financial Asset List
– A Non-Financial List
– Computer passwords
– Credit Cards (email list for cancelation)
– Emergency Contacts
– Estate Planning Documents
– Funeral Arrangements
– Health Information
– Insurance Policies
– Safe Deposit Box (If they have one, keep a list of what in them)
– Tax Statements
I hope I didn't scare you too much. I just wanted to remind you of what needs to be done before anything.