Wildomar Library hosts fraud prevention workshop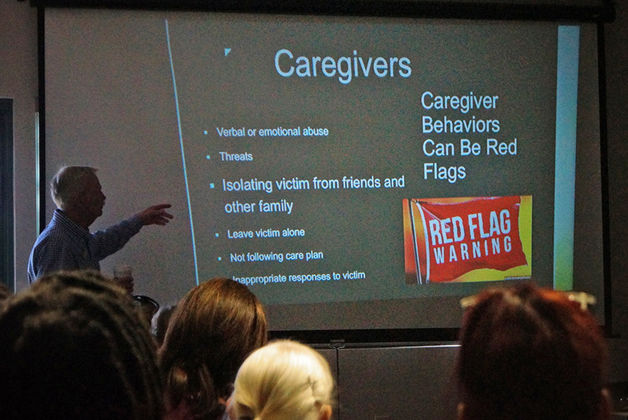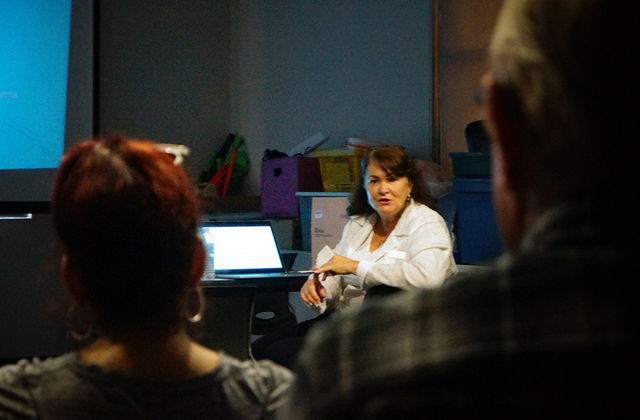 Written by Jeff Pack
​Fraud prevention experts provided insight Saturday, Jan. 26, to a room of roughly two dozen attendees at Wildomar Library at an event sponsored by the Friends of the Wildomar Library.
Attorney Jeffrey C. Nickerson, who specializes in estate planning with a focus on special needs trusts spoke at length about elder abuse and fraud.
He told the crowd that $40 billion is lost in telemarketing fraud each year.
He said, worldwide, nearly 35.6 million people live with dementia and that the number of people suffering from the disease will double by 2030 and more than triple by 2050, according to the World Health Organization.
A person in the U.S. develops Alzheimer's disease every 66 seconds.
"That's because people are living longer," he said. "So it's important to recognize that those elderly people are vulnerable to things like fraud and abuse."
Nickerson said that according to the National Council on Aging – 1 in 10 Americans aged 60 and older have experienced some form of elder abuse.
The National Center of Elder Abuse said that in 2010 there were 5,961,568 elder abuse cases brought in the United States.
"But this is a really underreported crime," Nickerson said. "Most of the time, if a family member is suspected of doing something like this, the victim mostly just wants someone to go in and make the family member stop abusing them. They don't want their son or grandson arrested."
Nickerson said that California has the highest number of reports of elder abuse and that Riverside County had 71 cases last year.
"Although I think that number is relatively low," he said.
First, Nickerson said, the most important way to minimize the chances of an elderly person in the family suffering from abuse or fraud is to visit them often and consistently.
Nickerson identified "anyone" as a perpetrator of fraud, but said more often than not, people that take advantage of the elderly are caretakers, friends and most often, relatives.
He shared stories generated from his office that surrounded family members "making up stories" to get money from parents or grandparents.
"They call and say they forgot to make a mortgage payment and they are going to lose the house," Nickerson said. "If they don't get $3,000 or $4,000 today, the bank is going to take it."
Obviously, Nickerson said, that parent or grandparent doesn't want to see their grandkids without a place to live, so they get the money to them.
He said one indicator of fraud and abuse is exploitation and suggested that family members pay attention to sudden changes in their loved one's financial situation and changes to their personality and mood.
"They may seem uneasy or almost scared," he said.
He said another big indicator is the behavior of the caretaker.
"Sometimes you will go to visit a loved one in a care facility and the caretaker says the family member is asleep or isn't feeling well," Nickerson said. "Isolation is a big one. These people will isolate the victim from family members that could discover the crime."
Nickerson shared resources and information for people that suspect that a loved one is being taken advantage of and abused.
​
Adult Protective Services can be reached at (951) 791-3250, and the Riverside County Office on Aging and Disability Resource Center is available at (951) 867-3800.