Scary Planning for a Scary Future: A Halloween Estate Plan List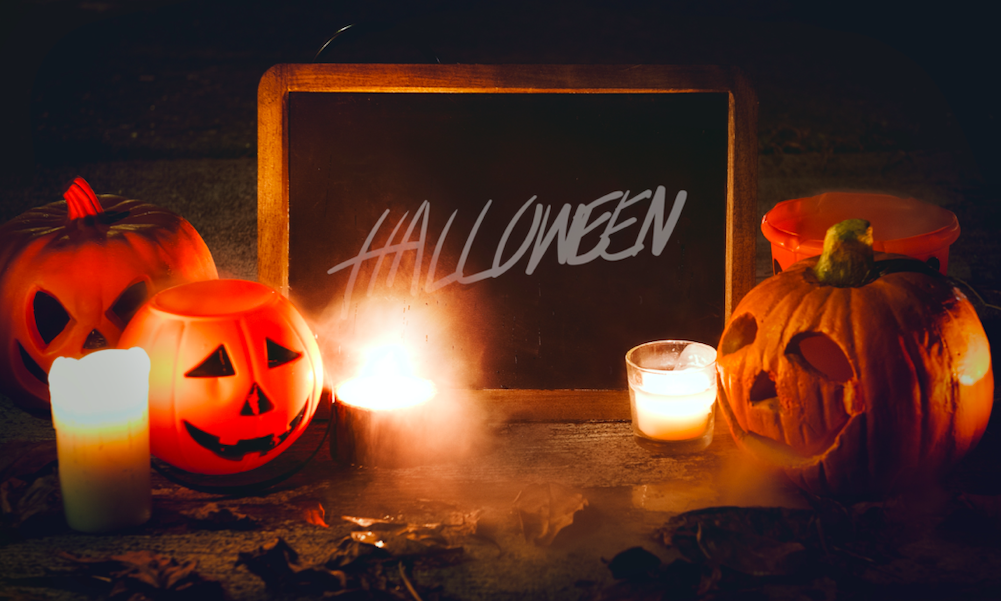 Written by Robert T. Nickerson
October marks two occasions. First is
national estate planning awareness month (we know
it's not the most recognized of celebrations). Second,
October means it's Halloween!
Some people are spending their time watching scary movies. Some are helping out their children getting their costumes ready for trick or treating. Some
are just enjoying the autumn colors that really bloom in October. But we can't deny that there's a little bit of Halloween fright hanging in the air.
But it's also time to bring up another scary thought; that you may have not gotten around to having your family ready when your gone.
I would hope that you've taken the steps to have your estate plan all created and ready to go when the time comes. Afterall, there are a number of things that could happen so that you wouldn't be able to act on your own behalf, mentally or physically. And when your dead, how is your family going to be able to go forward without proper instructions?
While it's not a pleasant thought, the chances of us suffering from a dilemma, accident, illness, or something else that ends up making us disabled are higher then you think. In fact to quote from the Social Security Administration, a young person starting a career today has a one in three chance of dying or qualifying for Social Security Disability Income before reaching Social Security's full retirement age. So the next time your out with two of your buddies, one of you has a good chance of being taken out of a normal life.
Our law office has received many phone calls over the years from people who say they've been named as an executor of someone's estate or have suddenly found themselves in charge of a loved one. This is usually a result of the family not communicating enough about their future plans, thus creating more confusion then comfort. It's a situation that's really scary to see, especially since whatever decisions that person makes, the loved one will be the bearer of that consequence.
Most of the time, that person has a hard time finding all the necessary documents in order to proceed with the next step, whether it's following one's estate plan or the even tougher circumstance of having to go to probate to settle things. So how can we make sure we can streamline things better for our new executor of an estate plan? By creating a go to folder where they can find most of the information they need.
What we're talking about is both a physical folder that can be placed in a safe and an electronic one that can be accessed. So what's going to be in this folder? Here's a comprehensive list of what should be included:

Asset List (financial): List what accounts you have, including your debts.
Asset List (non-financial): List your personal items of value like jewelry, pictures, collections, guns, etc…
Computer Passwords: This is more important then anything in the digital era in order to help close out online accounts and accessing banking information.
Credit Cards: Make note of what companies you have credit cards with and numbers so they can be closed out.
Emergency Contacts: This is going to be a BIG help. Note down the names of various family, friends, and advisors you have in their life. Be sure to also put their contact information down (phone, address, email, etc…)
Estate Planning Documents: Do you have a safe place for your completed estate planning document? Then be sure to write down where it is physically and if a digital copy is available, how it can be accessed.
Funeral Arrangements: This should be a part of your estate plan, but be sure to have that information in the worst-case scenario (burial plot, prepaid arrangements, funeral home)
Health Information: If you have a primary physician (or multiple providers), then be sure to have a list for their contact information. If you have health insurance, be sure to have copies of those insurance cards. If you take medication, include those prescriptions and choice of pharmacy.
Insurance Policies: This is crucial, especial if you have life insurance. Write down your auto, health, home, life, umbrella coverage and long term care.
Safe Deposit Box: If you have one, be sure to put down where it is (if it's at a bank, then list which one it's at) and what's inside.
Tax Statements: A big mistake is that people don't hold on to their tax statements (at least from the past 5 years). Their primarily needed to file estate taxes for the year of the deceased.

This is a lot of information and we're aware of that. We told you that we were going to scare you this Halloween. We also hope this compels you to start some work on a folder so that your future won't be as scary.
Click on the link below for more information on how we can help ensure this kind of this is set up to prepare for your families' future.