Stan Lee, his Estate, and Questions You Should Ask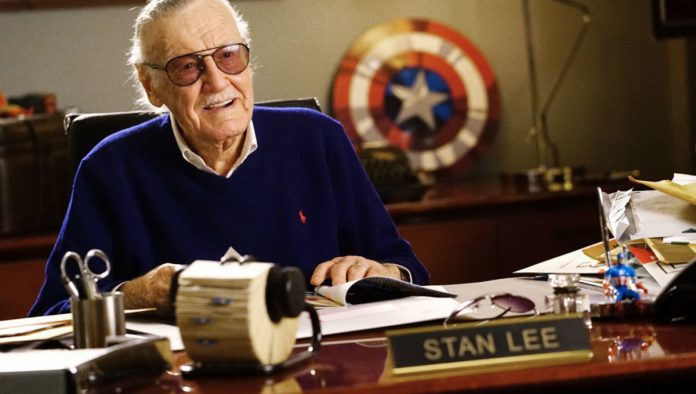 Stan Lee, the creator of Marvel Comics and several superheroes like Captain America, Iron Man, Hulk, and Spider-Man died with a lot of problems left behind. Not even Spider-Man can untangle this web.
The 95-year-old former publisher and chairman had a lot of problems, wren with his surviving 68 year old daughter J.C. Lee. His wife of 70 years died in July 2017, was accused of sexually harassing his home staff and nurses, and around 1.4 million dollars when missing from his accounts. He accused that some of the money, around $850,000, was misappropriated to buy a condo.
During this time, he had developed relationships with business advisors and attorneys and broken up with them. To quote from an interview with the Dailey Beast, "I learned later on in life, you need advisors if your making any money at all", adding that he did little money management in the beginning of his career. He also said, "But then, a little money stared coming in, and I realized that I needed help. And I needed people I could trust. And I had made some mistakes. And my first bunch of people were people that I shouldn't have trusted.
Estate Planning can be a hard, nerve wrecking process with a lot of emotional decisions needed to me made. Whether he had a will or trust in place in uncertain. Several late celebrities such as Prince and Aretha Franklin failed to plan, forcing their families or beneficiaries to deal with the complicated court system. This alone can take years to figure out a solution.
For most normal people, estate planning is uncomplicated. There are some rules that everyone planning their will or trust should understand. This includes disability or incapacity, re-considering beneficiaries, and composing defining documents (like a power of attorney).
Making a plan is one thing. Keeping up with it and making sure it's updated as the person in question can be more difficult, as natural decline in cognitive happens, or at least someone in the family or business world accuses them of so. Unfortunately for Stan Lee, the Marvel Comic creator had been a victim of similar accusations. Back in February, he signed a document that said his adult daughter spent too much money, had been yelled at and made acquaintances with three men who had every notion to take advantage of him, the Hollywood Reporter said. Once the document was notarized, Lee vetoed the piece of paper. It's best to communicate with the whole family so that a similar situation doesn't happen with yours. Seniors become less self-reliant, and it becomes easier to get inspiration from people that may have other intentions. It's much easier to set up a plan for the long run.
It's likely that Stan Lee's family will have to deal with the numerous documents flying from several places, thanks to his years of relationships and business enterprises he originated. This could result in many people coming forward to claim "I'm supposed to be here for this" or "I was promised this thing from Stan Lee".
Even if your not a millionaire or made a bunch of superheroes should be willing to prepare for tomorrow. When working with financial advisors, money managers, and attorneys, here are some questions to consider asking;
How are we going to figure out and make my assets simple?
What kind of trusts and accounts are there and how can we manage them?
If I get sick or end up dead, will you work for my trusted contact?
How is cognitive decline detected within me? Who will make my decisions when that happens?
How do I uses checks and balances while financial planning my estate?
How often do we need to review it?
Do I work with a team of advisors? How often do I need to consider them?
When should my family come in to will and estate conversations?