Why Christmas and the Holidays are a Good Time to Talk to the Family About Estate Planning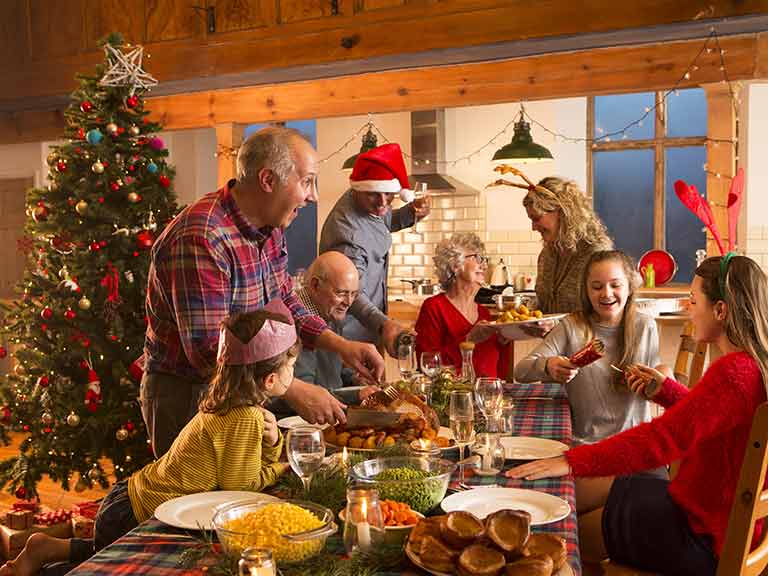 Santa Claus is coming to town and Christmas is in full swing. A time for joy, a time for holly, and of course, a time for family and getting together with them. There are a lot of things to bring up with them. Perhaps it's time to take the opportunity to build a new or update an estate plan and talk to the family about it. According to a recent CBS article, "Our Families: The Important Papers", in the event of an unfortunate event, the best gift you can give is an ease of mind by making sure your financial and legal affairs are prepared for the ones you love the most.

If you need assistance or have questions, we are here to help. Call us at (951)-200-4921

So what needs to be done?

Be Organized
The first and most important thing to do is to gather all your personal and important documents. They need to be placed in a secure place (a safe or a locked file cabinet) Along with them should be a list of people and contact information. This should include close family, physicians, and attorneys. And of course, you should create a set of instructions on where this stuff can be found and distribute it to those you want with that information. Having someone else that can get to this will make it easier should something happen.

Ensure Your Wishes will be followed & are up to Date
If you don't create a Will or a guardianship for your children, the state has a plan, but a complicated one. The family will end up with a lot of red tape and bureaucracy. If something should happen to you or you become incapable of making decisions, you don't want your children to be placed in custody of relatives you don't trust or the wrong people in general. Think about people who you think could be good backup parents. You may want to check your will and estate plan to be sure the people you have on paper are still the same you want with that responsibility. If it's been more then three years, you may want to check with your attorney.

Plan Your Legacy
If your children are very little, their already going to want to know a lot from you and about you. Memorializing your legacy will play a big part of a will or estate plan. Think outside the box of a traditional setup and give a present of a legacy video or letter. Your own words and passion will be something that your family can cherish forever.

No one can love your family like you can, so be sure that your wishes are reflected and can be legally enforced. Contact a professional that you know can handle an important matter.

For more information, give our office a call and we can help you plan your legacy.